The team at CLI are proud to announce our very first 'Recovery Fest'. For sometime now we have been bouncing the idea around of putting on an event promoting recovery. It's finally here and we couldn't be more excited!
Bedford Esquires have kindly given over their superb venue to us on the 26th November to promote our very important message 'recovery IS possible and can be fun'. The evening will consist of some great live music and djs, some words from staff/volunteers at CLI inbetween acts, information on how to get involved and support those in recovery from addiction and of course some sober fun!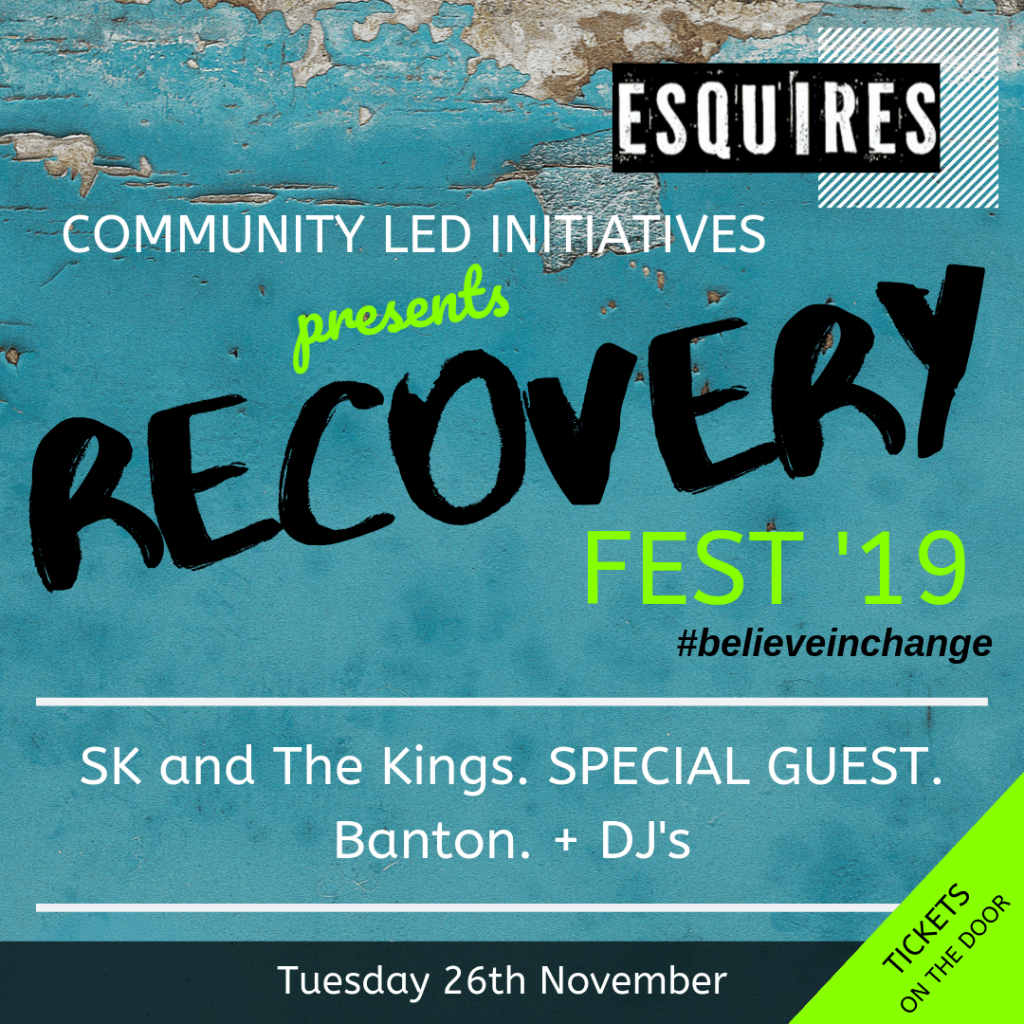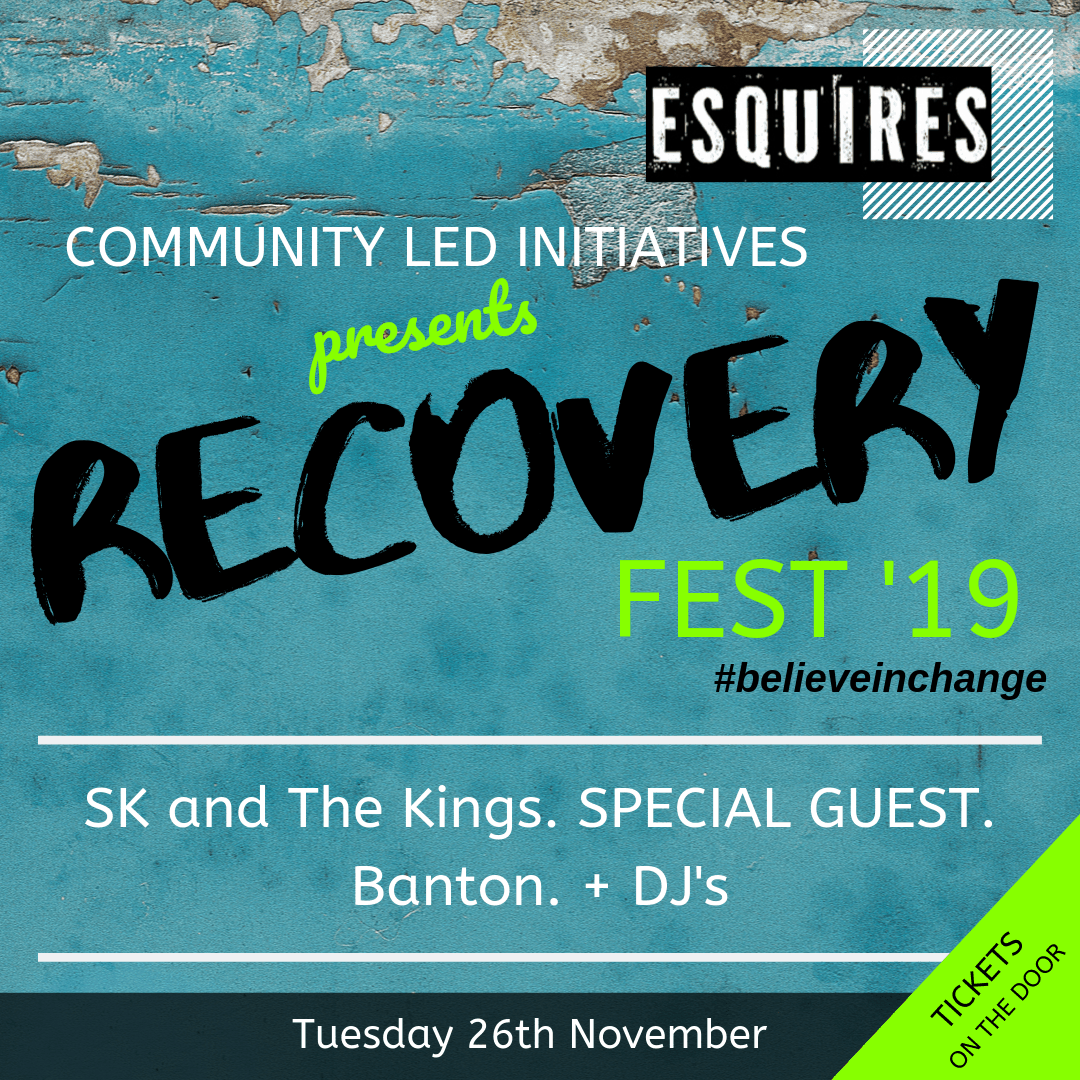 Recovery can be a testing and challenging time for most. Here at CLI we are currently in the process of developing a recovery community. We want those along this journey to have opportunities to network and support one another. The foundations of our organisation are based on peer led support and we've found the results of this approach are making a difference out in the local community. 
Another driving force of this event would have to be dear Sean. Sean is a member of staff we sadly lost earlier this year. He mean't a great deal to the team here at CLI and what a wonderful guy he was. Sean enjoyed going to Esquires with friends to watch live music of an evening, so we felt it only appropriate to hold this event here in his honor. Tickets will be sold on the door at £5, ALL proceeds will go towards a tribute for Sean. 
As this is a recovery event, it will only be a softs bar on offer. We're hoping to get some fancy mocktails on offer too. All are welcome, not just those in recovery, your support would be greatly appreciated and we're sure you'd have a lovely evening getting to know those at CLI. 
Follow us on Instagram and Facebook for more updates on events/news @communityledinitiatives. 
#believeinchange