Over the last four weeks a group of our Service Users and Volunteers from CLI have been attending Green Light's Community Food Workshop. Green Light aim to improve the well-being of target groups within the community through education. They encourage individuals and families to make healthy eating and lifestyle choices on a budget. The idea is to empower people and encourage them to create a healthier lifestyle.
In recovery there are many obstacles to overcome, challenges that arise and things to consider. People are re-building their lives and that's why workshops such as Green Light we feel are so useful. Taking care of yourself and fuelling your body with the right things can lay the foundations for other things to progress too. As well as guidance on how to do this efficiently on a budget, which is also a huge benefit to those in recovery as this period can often prove tough with finances. 
Randolph, the facilitator from Green Light, kindly came by a Service User Group at CLI to discuss what their organisation can provide. It all seemed to captivate everyone, however, the factor that sold it was that they would be cooking as a group and then sitting down after and eating their creations together. A real community feel to it. 
"The cookery course was really enjoyable and well worth while. We had a lot of fun and learned a lot. We also worked as a team and I feel it brought us closer together. Sitting down and eating together was really good too." Linda – Volunteer.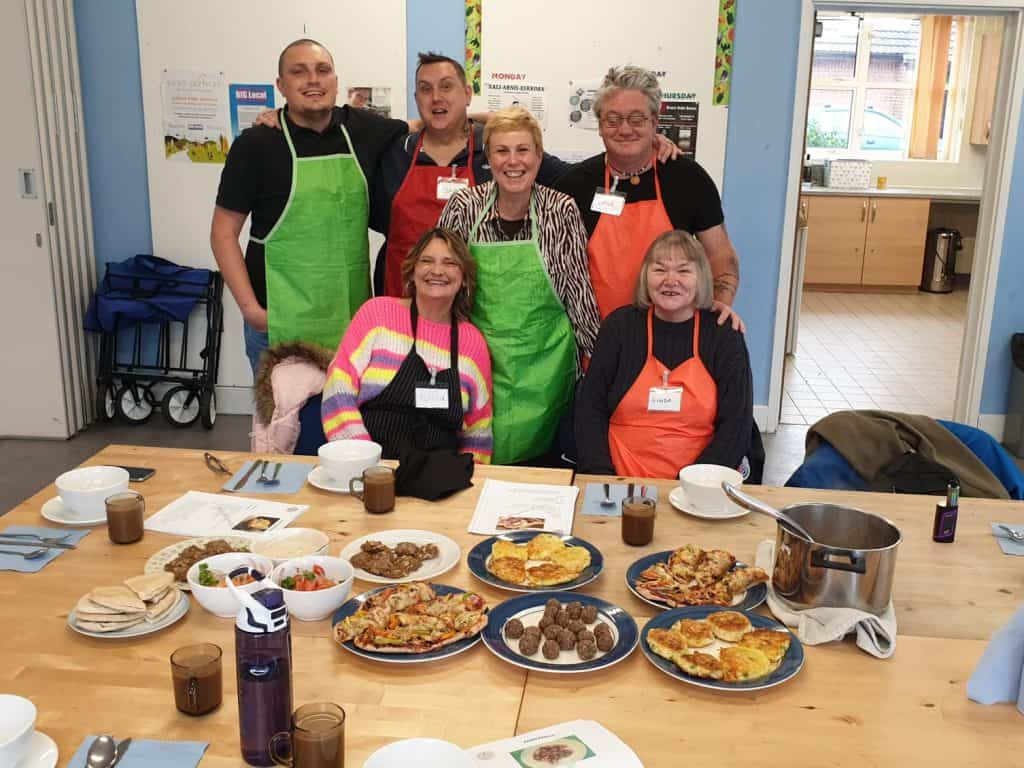 "I certainly enjoyed it and would recommend. This workshop gave me confidence in the kitchen and left me wanting to go home and try the recipes again myself." Jamie – Service User.
We've had such positive feedback from the group that have attended in Bedford, that we're currently organising with Randolph to carry out a workshop in Central Bedfordshire for our service users in Dunstable and Leighton Buzzard. 
For more information on the good work that Green Light do go to https://www.greenlightcfw.co.uk/.