CLI's, Kyle Mullings – shortlisted for the National Criminal Justice Alliance Awards 2020 – Outstanding Individual Award.
We are delighted to announce that CLI's inspirational support worker, Kyle, has been shortlisted for the Outstanding Individual Award 2020.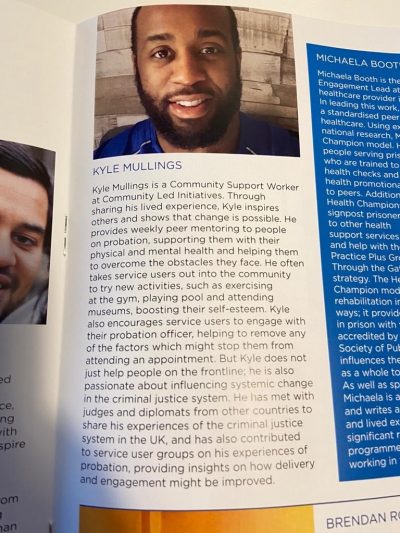 The CJA Awards celebrate individuals, organisations, journalists and digital media champions who have contributed to or promoted a fairer and more effective criminal justice system.
Through sharing his lived experience, Kyle inspires others and shows that change is possible. He provides weekly peer mentoring to people on probation, supporting them to overcome barriers, improve their physical and mental health and improve their confidence and self-esteem.
"It's great, amazing, words can't describe. I'm shocked really because I don't see the support I give as a big thing, it's something I love doing and it's my job. It's an honour to even get shortlisted for such an amazing award." – Kyle.
Kyle also encourages people to engage with their probation officer, helping to remove any of the factors which might stop them from attending an appointment. But Kyle does not just help people on the frontline; he is also passionate about influencing systemic change in the criminal justice system. He has met with judges and diplomats from other countries to share his experiences of the criminal justice system in the UK, and has also contributed to service user groups on his experiences of probation, providing insights on how delivery and engagement might be improved.
We are so proud of Kyle and how he has developed and grown in confidence and the change he inspires in others.  We are looking forward to celebrating his achievements at the on-line awards ceremony on Thursday 26th November.
"The CJA Awards, now in its sixth year and generously supported by the Hadley Trust, celebrate outstanding individuals and organisations who have made a significant contribution towards creating a fair and effective criminal justice system."
For more information on the CJA Awards 2020 click here.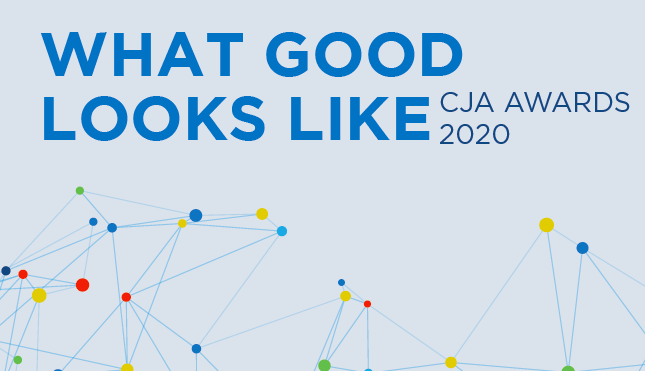 "The awards ceremony will take place on 26 November 2020, from 7pm to 9pm, via Zoom. It will be presented by Junior Smart, Founder of the St Giles Trust SOS Project."