Community Led Initiatives to support leaders with lived experience thanks to National Lottery funding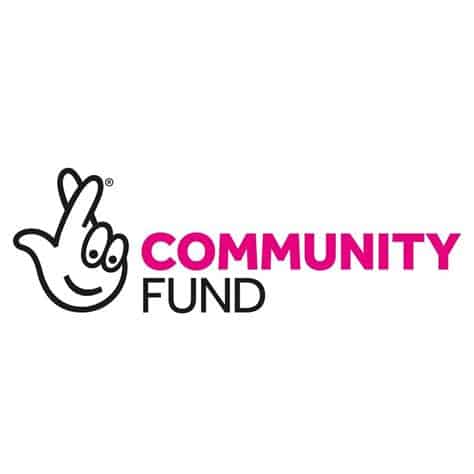 Community Led Initiatives to support leaders with lived experience thanks to National Lottery funding
Community Led Initiatives CIC, based in Manchester and Bedford, is celebrating today after being awarded £48,488 in National Lottery funding to put people with lived experience in the lead to tackle reintegration into the community for people leaving prison. The new grant, from the UK's biggest funder of community activity, will enable CLI to employ, support and develop people with lived experience of prison, to reach their full potential in delivering and developing support for others resettling in the community.
Pete Atherton, Managing Director and founder of CLI, said: "We are so excited to be able to recruit and support another person with lived experience of prison to help others make that transition, but also to invest in the leadership potential of all of our employees with lived experience organisation wide. We are looking forward to how this will develop CLI's future direction and develop future services"
The grant is part of The National Lottery Community Fund's £800,000 Lived Experience Leaders Pilot Programme, an initiative which aims to better embed 'experts by experience' in all aspects of an organisation's operations – and enable the Fund and the wider sector to continue testing and learning about how people with first-hand experience can become leaders and how funders can support them.
Joe Ferns, UK Knowledge and Portfolio Director at The National Lottery Community Fund said:
"Thanks to National Lottery players, people with lived experience will use their unique expertise to lead social change and help their communities to thrive. We know that supporting those with first-hand experience to become leaders is a key enabler for civil society to do more, help more people and for our sector to have a greater impact."
This pilot programme, which was developed through workshops across the UK involving more than 70 lived experience leaders, is a core part of The National Lottery Community Fund's 'people in the lead' strategy.
Today's announcement is also a key part of The National Lottery Community Fund's commitment to enabling civil society to be fit for the future – helping organisations and the social sector create opportunities for people with first-hand experience to be at the forefront of decision making.
To find out more visit www.TNLCommunityFund.org.uk
-ends-
Contact:
Jill Corcoran, Development Director, T: 0161 672 0165, M: 07523 909342, E: jill.corcoran@communityled.org.uk

T: @community_led
Notes to Editors:
About The National Lottery Community Fund
We are the largest funder of community activity in the UK – we're proud to award money raised by National Lottery players to communities across England, Scotland, Wales and Northern Ireland. Since June 2004, we have made over 200,000 grants and awarded over £9 billion to projects that have benefited millions of people.
We are passionate about funding great ideas that matter to communities and make a difference to people's lives. At the heart of everything we do is the belief that when people are in the lead, communities thrive. Thanks to the support of National Lottery players, our funding is open to everyone. We're privileged to be able to work with the smallest of local groups right up to UK-wide charities, enabling people and communities to bring their ambitions to life.
www.communityled.org.uk │@community_led │Facebook │Instagram
Community Led Initiatives CIC was formed in 2013 and has established itself as one of the leading peer led organisations in the country. CLI's passion is to help people who want to make changes feel part of their community and achieve their potential. We value lived experience at all levels of our organisation, and we deliver high quality mentoring, group activities, community building, co-production and systems change. We are currently based in Manchester and Bedford with wide ranging projects in criminal justice and recovery.
2013, Community Led Initiatives has established itself as one of the leading peer-led organisations in the country. We deliver personalised and intensive mentoring support to people who find it hard to rebuild their lives after facing significant challenges in life.