Bedfordshire

GROW Programme - Trainee Support Worker
Do you want to change your life and support others to do the same?

Have you personally lived through substance misuse issues? Mental health problems? Or supported someone who has?

Do you struggle to find work due to lack of experience?
GROW – Getting Real Opportunities of Work
A GROW traineeship provides people with 'lived experience' the opportunity to develop a broad range of skills and experience while in a paid role.
We are currently recruiting 2 x GROW trainees for our Support, Advice, Mentoring and Advocacy Service in Bedfordshire. SAMAS has been designed with a vision to build stronger communities by delivering proactive and positive services that achieve results for clients and their families struggling with substance misuse.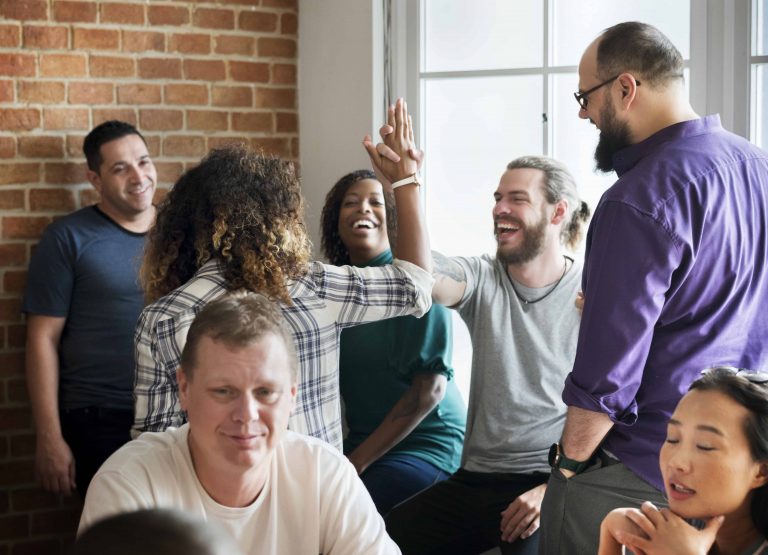 What is a Support Worker?
In all our services, we focus on helping people move forward in life.  We do this by building relationships based on trust and taking the time to get to know people.
Every mentoring relationship is different and our support workers are great at being able to help get the best out of every situation.  Sometimes that can be helping people with practical problems.  At other times, they help people to recognise their own strengths and qualities and get involved in positive and healthy activity.
Every day is different!
What are the responsibilities?
You will have a range of responsibilities as a trainee support worker, but we understand that you will be new to this kind of work.  So we start off slowly and build you up as your confidence grows!
Once you are ready, you will be be doing:
Support up to 8 people at any one time
Help the people you support to achieve their recovery or life goals
Advocate for them to help get the best out of other services
Keeping up-to-date records of all the work you do
Help to grow the recovery community
What qualifications do you need?
We are not interested in your CV or what qualifications you may have, we are interested in you!!  And that is why we are adopting a person-centred, values-based approach to our recruitment by removing the need for CV's, application forms and formal interviews.  
Instead, we aim to get to know our candidates through open evens with a range of informal "getting to know you" activities and conversations.  More details will be given to those who express an interest.
Applying couldn't be any easier!  All you need to do is contact us on any of the methods listed below, and tell us:
Your name, contact details and why you are interested in the role!
Facebook messenger
Twitter message
Email
Phone
WhatsApp Message
Video message

Once we have your contact details, we will be in touch to have a chat and answer any questions you have about the roles and the process.  We will then invite you to one of our open events which will take place on Wednesday the 28th and Thursday the 29th of August.  We will give you details for the events when we speak to you.
Don't worry, there is no formal interview!  These days are designed to allow us to get to know you and for you to check us out too!  They will be fun and relaxed and will last around 3-4 hours.
We look forward to hearing from you!